Hello everyone,
It's been a long winter, I can't wait for spring! I am looking forward to warmer weather as I'm sure most of you are as well. I can't wait to see the first spring chipmunk! I have had many requests to add a Advanced Reiki Practitioner course and more information about this is coming soon. Reiki Practices will go back to the second Monday of the month 7-9pm. starting in April. The Reiki practice this month will be on Sunday March 10th 1-3pm.
Payment for courses, sessions and workshops are now available through Paypal (you can use your credit cards through paypal) on the Cedar Cove Wellness website. You can still pay by cash or cheque in person.
Here are the upcoming courses, sessions, workshops, news and events for March:
Reiki Couples Course (First Degree Reiki Level 1) Thursday March 7th 9am - 5pm Learn First Degree Reiki as a couple. Special class just for the two of you. It will help you to feel more "connected" and create a special bond of Reiki between the two of you. This course is fully booked. Please have a look at the calendar on my website for more dates or ask for a date to be scheduled. http://www.cedarcovewellness.com/reikilevel1forrmts.htm
Reiki Practice/Share Group Sunday March 10th 1-3pm. Complimentary Reiki Practice group (Reiki Share) for Cedar Cove Wellness Reiki students for ongoing learning, support, guidance and practice. CEU's may be earned towards registered Reiki practitioner or registered Reiki Master/Teacher status with the Canadian Reiki Association. Please let me know if you are planning to attend. Susan: 905-377-1743 or info@cedarcovewellness.com
Axiatonal Alignment Class Friday March 15th or Saturday March 30th 9:30am-4:30pm.
Axiatonal Alignment assists us to reconnect to our Source. These Axiatonal Lines are throughout the universe, galaxies, solar system, our planet and our bodies.
Axiatonal Alignment is a treatment which involves three passes down the body. During each pass the practitioner will lightly touch the client at specific points on their body. These points, when put together, will trace out forms of sacred geometry. After a Axiatonal Alignment session, many people report feeling energized, having more focus and clarity of thought.
No pre-requisite. You will learn how to do Axiatonal Alignment on yourself and other people. We will have lots of time to practice. You will give and receive a session.This may also be done on pets from a distance or in person if the pet is very laid back. You will receive an anointment (attunement) that facilitates Axiatonal Energy.
Axiatonal Alignments are compatible with other forms of healing work. They are complementary and often take the work to a deeper level. Doing an Axiatonal at the end of a Reiki treatment or other modality is a wonderful way to end a session. http://www.cedarcovewellness.com/axiatonalalignment.htm
Cost is $144.00 Light lunch, snacks, tea, water, manual and certificate of completion included. For more information or to sign up for this class, please contact Susan Rouse 905-377-1743 or info@cedarcovewellness.com
First Degree Reiki for Registered Massage Therapists Monday March 18th 9am - 5pm. This First Degree Reiki certificate course for Massage Therapists is taught in one eight hour day and qualifies for 3.5 CEU's through the CMTO. Reiki is so simple, yet so amazing and very easy to learn. Cost is $150 http://www.cedarcovewellness.com/reikilevel1forrmts.htm
First Degree Reiki Level 1 Certification Course Saturday March 23rd 9am - 5pm. 2 openings left. Learn to use Reiki with people, pets and animals.
Take home the knowledge of how to give yourself, family, friends pets and animals a Reiki session, receive a Reiki infused crystal & towel, Reiki lineage, First Degree Reiki manual and diploma upon completion. Learn how to energize/infuse and enrich items, food and drink with Reiki. Price for this course is $150 http://www.cedarcovewellness.com/reikilevels123.htm
Reiki Kids Course Wednesday March 13th and Thursday March 14th 10 am-12:30 pm. Reiki Kids for children ages 4 to 12 This is a workshop for children to get in touch with subtle energy and learn simple methods of using Reiki. (Parents stay with their children) Cost: $60.00 — Includes snack, all class materials, Reiki Kids Manual and a "Reiki Kids" certificate. http://www.cedarcovewellness.com/reikikidsteenscourse.htm
Energizing with Reiki Energy Workshop Thursday March 28th 10 am - 2 pm. Learn the amazing effects that Reiki energized items can have for you and your loved ones.
Learn to energize with intention, visualizations, for a specific person or animal. Energize by distance, with colors and much more! We will also make a Reiki energized room spray with properties of crystals. Pre-requisite is First Degree Reiki or Reiki Level 1. Cost is $55 for students of Cedar Cove Wellness, $60 for others. http://www.cedarcovewellness.com/energizingwithreiki.htm
Cedar Cove Wellness has donated a gift basket of beeswax candles for the 'Bring on Spring' Raffle draw to raise funds for the Northumberland Humane Society. Lots of wonderful prizes. Tickets $2 each or 3 for $5 and can be purchased at the Northumberland Humane Society (371 Ward Street, PH), the NHS Thrift Store (36 Covert St. Cobourg), A Matter of Taste (10 King St E. Cobourg) participating vet clinics and pet food stores. Draw date is May 31/13. More information here: http://www.northumberlandhumanesociety.com/events.html
These 100% Pure Canadian Beeswax Candles have been energized with Reiki and send Reiki healing properties into the air while burning. Beeswax tealights, votives, small, medium and large pillars and hand dipped taper candles are available for sale.
Please have a look at the online store or contact me and shop in person 905-377-1743 or info@cedarcovewellness.com. If you are in the Baltimore, Cobourg or Port Hope area, arrangements can be made to deliver your candles. Cedar Cove Wellness is just north of Cobourg, ON. They make wonderful gifts for yourself or others! http://www.cedarcovewellness.com/beeswaxcandles.htm
Cedar Cove Wellness Reiki, Therapeutic Touch and Axiatonal Alignment treatment sessions help you to relax, lessen pain and help your body to heal both physically and emotionally. After 5 of the same sessions you get the sixth one free! Available for people, pets and animals
News from PrimRose Donkey Sanctuary: Welcome the latest addition Lamby Lambert. Lamby has got a beauty mark of black wool on his sweet face.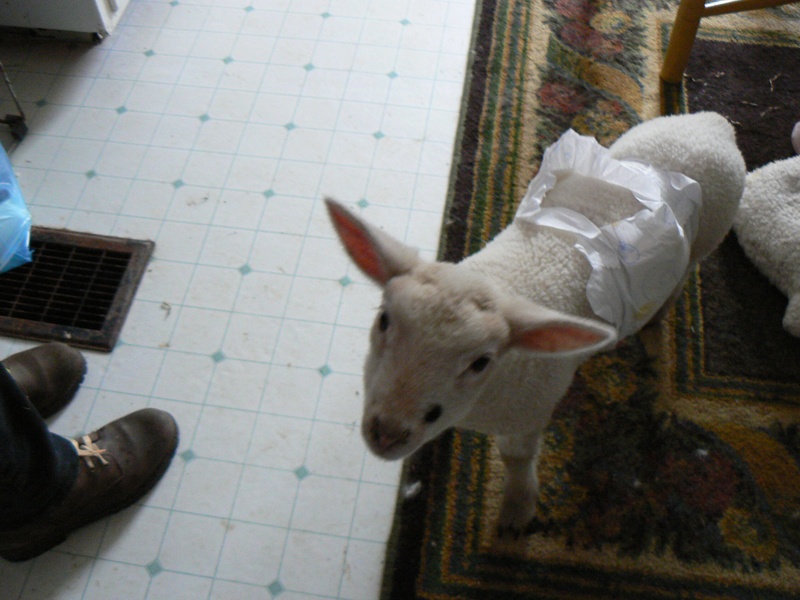 PrimRose Donkey Sanctuary is open for visitors Thursdays and Sundays 1-4pm. year round. http://www.primrosedonkeysanctuary.com
Reiki Blessings, Susan
Susan Rouse RT-CRA, RP-TT
905-377-1743
Cedar Cove Wellness
Reiki For People and Pets
info@cedarcovewellness.com
www.cedarcovewellness.com
www.womenwithoutoffices.com
Face book: https://www.facebook.com/CedarCoveWellnessReikiforPeopleandPets
Twitter: https://twitter.com/ReikiinCobourg
Pinterest: http://pinterest.com/reikiincobourg/